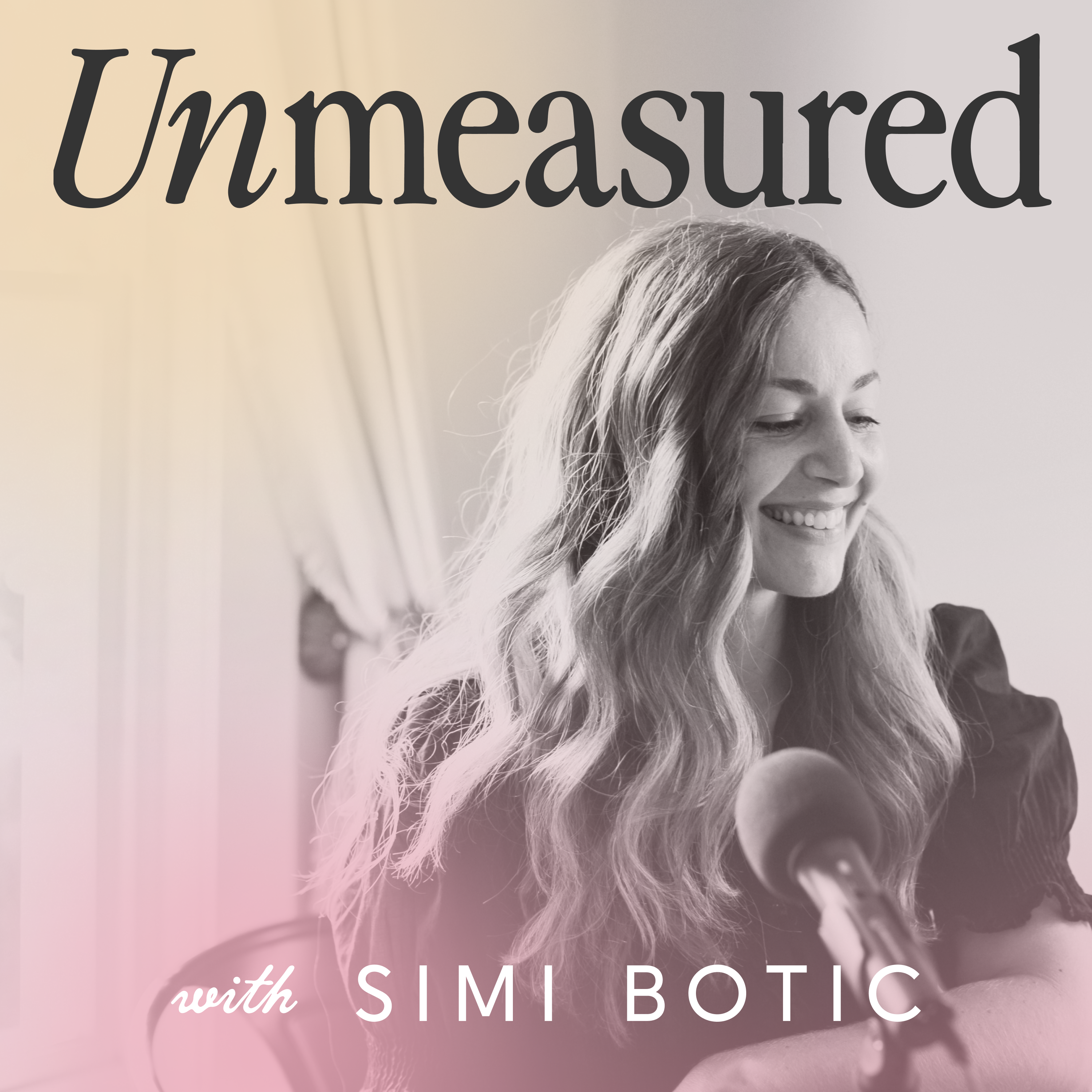 Welcome to the UnMeasured podcast!
Join host Simi Botic for conversations about the human experience, where we'll explore the things that can't be measured but make us who we are.
From heartfelt tangents to laughter-filled memories, Simi and her guests spark conversations about the things that matter most to us.
They explore topics like movement, food, body image, aging, self-compassion, perfectionism, motherhood, self-trust, confidence, friendship, romance, and wherever else the questions lead them.
Subscribe to the UnMeasured podcast today and join the conversation wherever you love to listen: