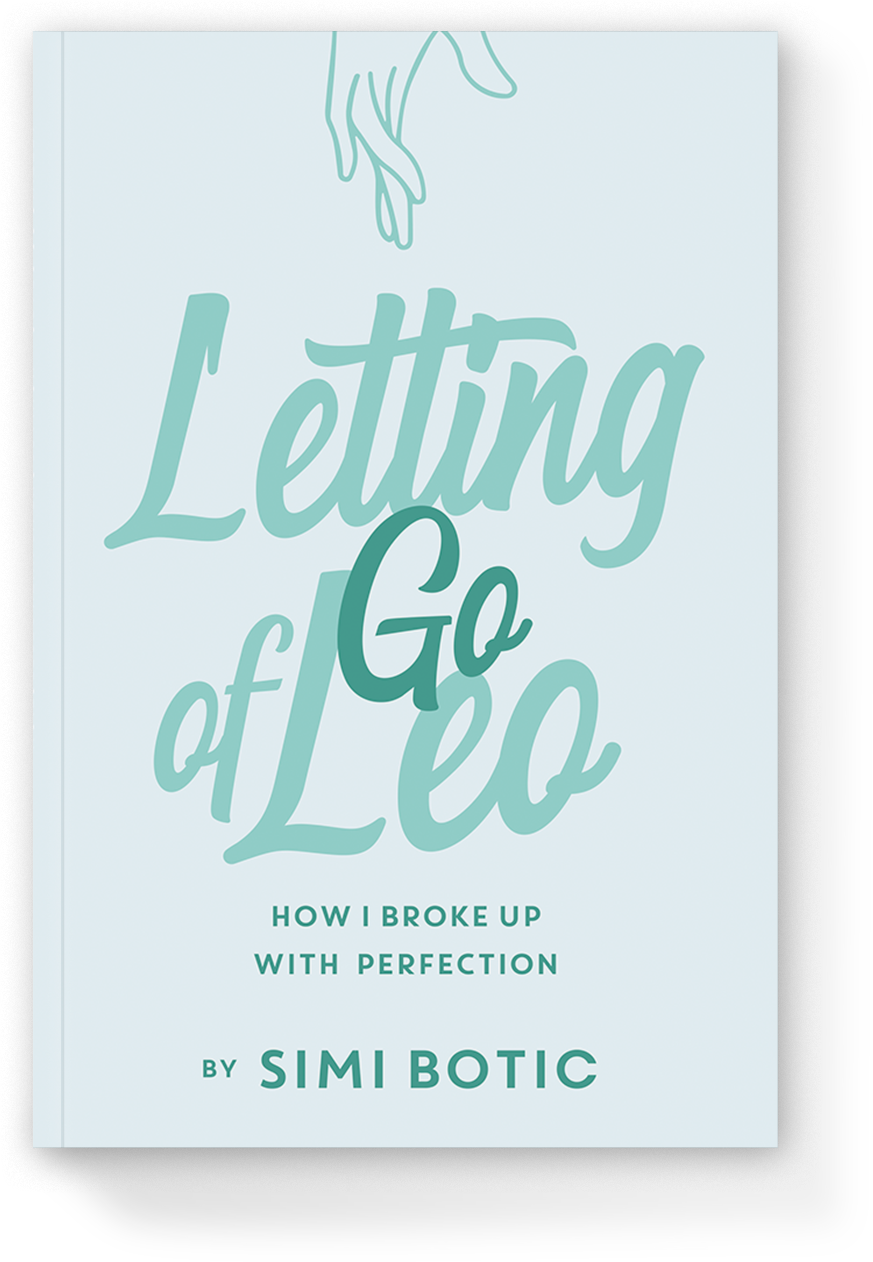 This hilarious, touching memoir takes you along on Simi's journey to break up with who she thought she 'should' be in order to discover who she truly is.
"Letting Go of Leo" is like reading your best friends autobiography. Simi takes the issues so many of us struggle with and brings them to the surface. Her vulnerable, bold, and hilarious approach will have you going from belly laughing (the time she ate an entire roll of laxatives) to a face full of tears because you were working yourself to the bone. Make sure that once you start you have the time to finish. Simi is so real and relatable you won't want to put this book down.
This book is so wonderfully relatable and helpful for anyone who needs to find more joy in their life and/or work on letting go of perfectionist tendencies. Simi's account of her struggles is hilarious and heart-wrenching at the same time, and it was so refreshing to read her story and know that someone else has struggled with so many of the same things that I have. Her writing style makes you feel instantly connected to her, which allows her book to be truly helpful. It left me with such a peaceful and hopeful feeling after reading it, and I highly recommend it!
This is soooooo good! I devoured it in one sitting and plan to read it again! I identify with so much in this book! I'm pretty sure every female has at some point felt inadequate- I don't see how any woman couldn't relate. Not only did it help me to think about things differently, but I laughed out loud! By the end I felt like Simi and I could be really great friends- hahahaha!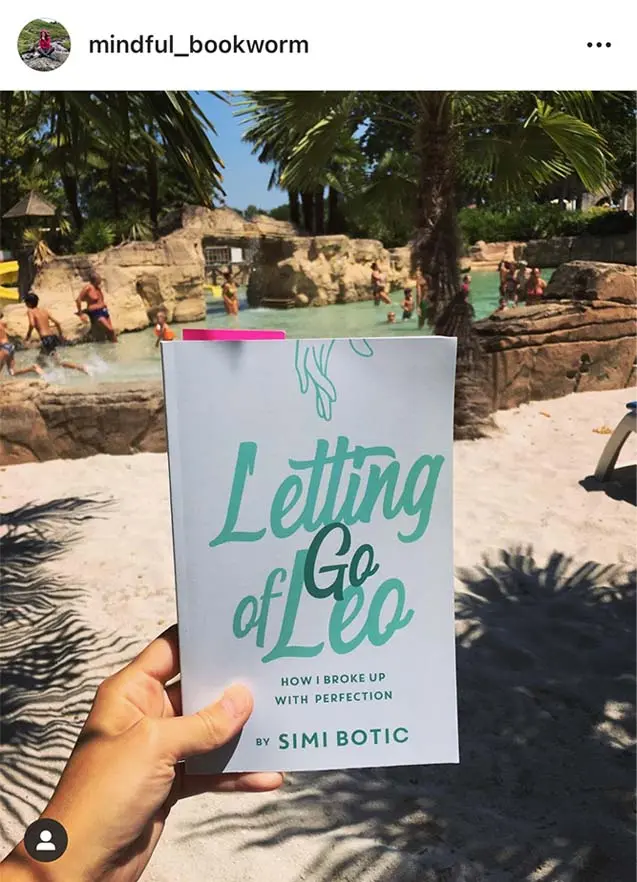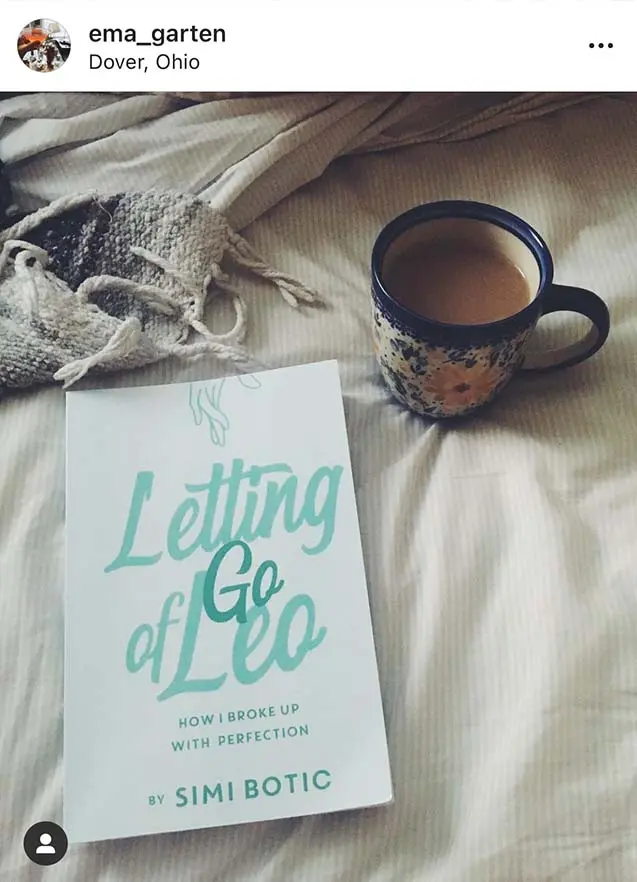 In 'Letting Go of Leo,' Simi Botic gets personal about her struggle with food, exercise, body image, perfectionism, and her decades long struggle with feeling like she wasn't enough.
She shares stories about eating a jar of peanut butter without choking to death. Stories about her thighs rubbing together. Stories of living a fantasy where she would marry Leo DiCaprio and win an Oscar. And stories of realizing that real life can be better than any fantasy. Ultimately, learning that she could show up for the good stuff and the hard stuff and, most importantly, for herself.
Simi used to freak out about food, her body, and not being perfect enough. She freaks out a lot less now. In 'Letting Go of Leo,' she shares how she broke up with perfection — and how you can, too.
(More) Delightful Reviews:
I feel like Simi is my best friend now. I'm sure she feels the same. Reading this book made me feel that I'm not alone. It was the gentle push I needed to find the strength to give myself more grace. I loved it and didn't want it to end. Waiting for a second book.
I read this book in two days tops; I couldn't put it down!! I was nodding my head so much as I read Simi's stories. I could relate to so much of what she experienced. Do yourself a favor & buy this book for yourself as well as for family & friends. It's amazing.
This book is absolutely marvelous. Like straight-up gold. And so is the author! If you're struggling with perfection in food, body image, career, life, etc. or have at one point in your life or feel like reading wise, funny, heartbreaking, REAL life stories, I highly recommend this book. Thank you Simi for sharing your story!!! And for being an amazing role model for women everywhere.
There is no better book on the market that tells it like it is... RAW AND REAL! Read this.. Simi is so relatable, so incredibly powerful with her words and story! I promise.. I'm not done sharing the GREATNESS this book brings... it opened my eyes to being happy just the way I am and everything else falls right into place!!!